Welcome to the Australia!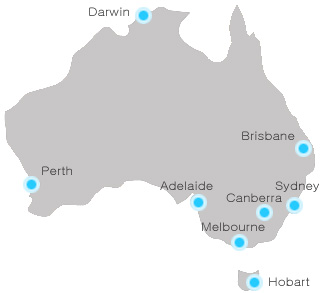 Australia is a destination that can offer the gay, lesbian and bisexual traveller a wide range of activities in a progressive legal and social environment.
Australia is a land of many contrasts ranging from the cities of Sydney and Melbourne to the wonders of Ayers Rock and the Great Barrier Reef.
Activities available range from adventure tours, eco-tours, general, small groups, independent travel and events like Sydney Gay & Lesbian Mardi Gras available to the gay, lesbian, bisexual, transgender visitor to gay Australia.
The Gaytravel International is an online information reservation system that allows you to make individual reservations for gay and lesbian accommodation, rental car, train, airlines, etc reservations within Australia and obtain information on events, venues, etc in gay Australia.

On 1 October 2004, the 'Rainbow Tourism Accreditation' brand to help gay/lesbian travellers to identify those tourism operators who have a genuine acceptance of gay/lesbian lifestyle.

The 'Rainbow Tourism Accreditation' brand is based on New Zealand's gay and lesbian tourism industry's 'Approved Gay/lesbian Friendly' programme and was introduced to 1998.

Your help in supporting those tourism Operators who are members of Gay and Lesbian Tourism Australia (GALTA) or who are 'Rainbow Tourism Accredited' would be appreciated.

This Reservation System is consistently being update with new tourism Operators, prices and information. Prices and information is for guidance only and will change without notice.