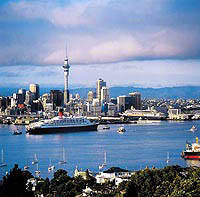 Auckland is the largest city in New Zealand - a multicultural city with over a million people - and it has the largest gay and lesbian population in the country.

In the Maori language, Auckland is known as Tamaki Makau Rau, the city of 100 lovers. It earned this name because it was a place desired by all and conquered by many. The Auckland region is an antipasto of environments laid out on a huge platter to make one amazing city, boasting three harbours, two mountain ranges, 48 volcanic cones and more than 50 islands.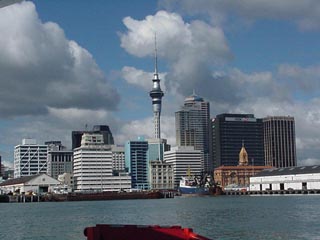 Auckland is where everyone lives within half an hour of beautiful beaches, hiking trails and a dozen enchanted holiday islands. Add a sunny climate, a background rhythm of Polynesian culture and a passion for outstanding food, wine and shopping – you're beginning to get the picture of Auckland. Auckland's blend of islands, Polynesian culture, glistening harbours and modern city environment.

With its bright and energetic city with great shopping, award-winning restaurants, pulsing nightlife and friendly people.

Close to Auckland are beautiful beaches, forests, surf and seclusion.

Beyond the harbour are the many islands of the gulf, most accessible on a day tour and some offering overnight accommodation.