Accommodation
Sightseeing & Attractions
Gay & Lesbian Venues,etc
City/Airport Transfers

Coach Reservations
Rail Reservations
Ferry Reservations
Airlines
Rental Cars

Locations near Rotorua:
Auckland
Gisborne
Napier/Hastings
Taupo
National Park
Ohakune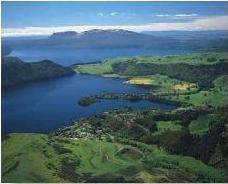 Rotorua - Feel the Spirit - Manaakitanga is a catch cry for this unique slice of New Zealand. Manaakitanga is a responsibility taken seriously by Rotorua people. To visitors it is an invitation. When visitors (manuhiri) arrive, Manaakitanga begins. It's a welcome to you, with true warmth. It's offering you the very best Rotorua can give, of the people, the history, the land. It's about looking after you, and its something Rotorua takes great pride in. Te Arawa people were New Zealand's first hosts, guiding visitors safely across the waters of Lake Tarawera to the splendid Pink and White Terraces.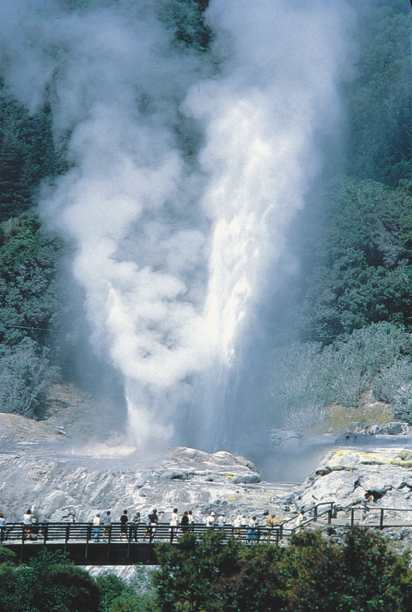 Their descendants are the Maori you meet today. Rotorua is like no other place, its spirit expressed by its stunning landscape. Its raw beauty has enchanted visitors from around the world for more than 160 years. Stand upon active volcanoes, peer into massive craters - see boiling mud, exploding geysers and enjoy unspoiled native forests that cloak the land. And throughout this vista are 14 crystal lakes, brimming with trout and awaiting your tender hook.

Rotorua is a vibrant, modern city with so many attractions and activities, your most difficult task will be to decide how much you can cram into the time you have.
It's very compact - there's no traffic congestion, and you can easily get around town on foot.